Receptive Ecumenism
5th International Conference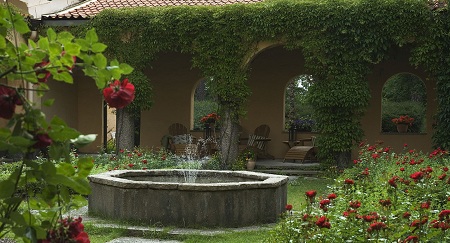 Transforming Ecumenism - "listen to what the Spirit is saying to the churches" (Rev 2:7)
Monday 22 – Thursday 25 June 2020.
Sigtuna, Sweden.
Local conference hosts: Christian Council of Sweden, the Sigtuna Foundation and the University College Stockholm

Important note with respect to the development of the Corona virus Covid-19
We are currently planning to conduct the conference according to plan. Even so, given the development of Covid-19 and the affects therefrom, we have made it possible to register for the conference with a possibility to cancel with full refund up until May 15 (less SEK 200 administration fee).
This conference will be the fifth academic conference following those held in England (2006 and 2009), in the United States (2014) and in Australia (2017). Those earlier conferences introduced the basic idea of receptive ecumenism, firstly within the Catholic tradition and then more broadly across a wide range of Christian traditions.
Receptive Ecumenism is a fresh ecumenical methodology emphasizing receptivity, learning, and listening. Since its inception, the concept has taken root in many diverse contexts around the globe. It is described as a third way ecumenism focusing on conversion and renewal in the search for unity among the Churches. This conference will continue the ecclesiological reparative, criticalconstructive task of ecumenical ecclesiology.